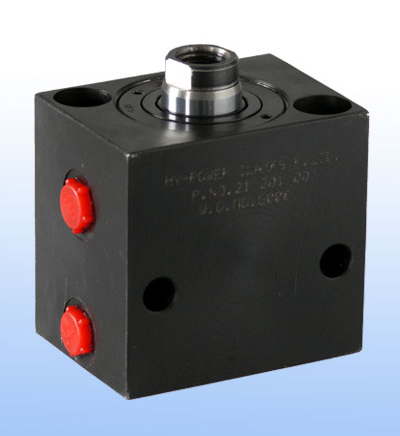 Description :
Block cylinders are widely used in work holding fixtures and other short stroke applications.
Advantages :
As compared to the tie rod construction cylinders, these cylinders are very compact, due to the integral construction.
These cylinders are versatile, i.e. they can be mounted in different ways.
Installation :
The cylinder can be mounted on the front side (rod side), rear side and side faces, as shown in the figures fig. 1, fig. 2, fig. 3.
Specifications :
Maximum operating pressure - 200 bar.
Notes :
For side mounting, positive stopper should be provided to reduce the load on the clamping bolts. (fig. 3)
For ordering the seal kit, add the prefix "S" to the part number.